I am a Licensed Clinical Social Worker in the Central Florida area. I have worked with children and families for over twenty years in hospital settings,
as a school social worker for the Seminole County Public Schools and in private practice. In addition,
​I developed and coordinated various programs that enhance children's educational lives.

In 2010, I was a featured expert on 60 Minutes. The focus was child hunger and the struggles of homeless families living in motels. In 2011,
​I was featured on a second segment of 60 Minutes focusing on homeless families that live in cars.

My private practice, Beth Davalos Counseling Center is located in Maitland, Florida. I work with children, adolescents, adults, couples and families. I treat people with anxiety disorders, depression, low self-esteem, social anxiety, behavioral issues, therapeutic crisis intervention, and transitional adjustment issues. In addition, I facilitate social skills groups for children and adolescents. I also offer psychoeducational and parent skills training to parents and caregivers. My approach is one of one of warmth and respect. My goal is to work collaboratively to identify solutions, enhance existing strengths, and build new skills to overcome obstacles and manage life's stressors. Together we will determine an individual therapeutic course that will meet you or your family's needs.


---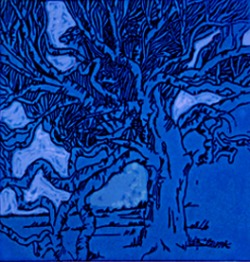 artwork by Chippa Martin